Has anyone got squirreled away that they are prepared to sell a plastic heater valve assembly part number is EDP5880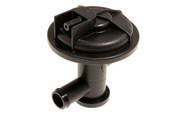 I have an unknown on my mk1 sterling I'm in process of getting on the road. Thanks in advance.
They were fitted to both the kv6 2.5 and the Honda c27 engines and are located in the centre of the bulkhead and are hose connected to the matrix in line.