Please find an article from the Auto Journal of the first june of 1988 with a match beetween the Rover 827 Sterling and the Renault 25 V6 :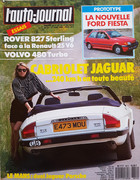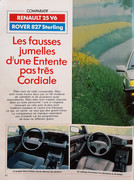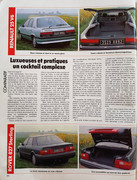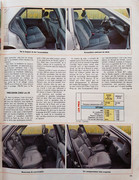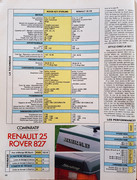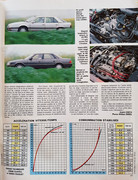 The conclusion of the article translate by google
Is it essential to designate a triumphant at the end of this confrontation or, less hypocritically, is it possible? I am not convinced of it because the arguments developed by the two cars are entangled to an extreme point and, more than the cold logic, it is with the simple taste of things that it is up to decide.
The only area where one rival clearly trumps the other is interior styling, and again, not everyone appreciates varnished wood. It is true that the handling of the 25 is able to give it voices, just like its astonishing radio.
So under these conditions, why not simply congratulate ourselves on being able to make a choice between two such interesting models?
Lodein