After lots of thinking and changing my mind we've picked up this.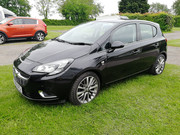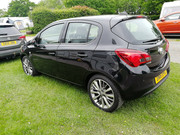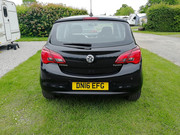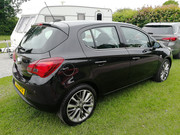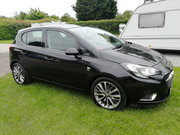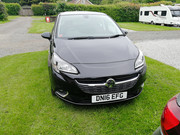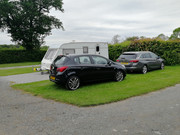 Because my other halfs hours have changed it means we can now no longer share the Astra day to day.
I've been using the Jeep as mentioned elsewhere but it's really not a good daily car and is spoiling my love for it.
So after considering alsorts of other cars a mate suggested why not get something for 'er indoors as that might be easier.
It was to an extent, Corsas are available by the thousand but as ever when I start to look for a car the exact version is always the rare one.
It's not a VXR or anything daft but 98% of the ones for sale are all aimed at MPG nuts which I'm not.
It's a 1.4SE Turbo which has 100BHP so it's nippy but not actually fast as such. Most of the others are 75 or 89BHP which can add up to 6 seconds to the 0-60 time. Which is not actually that important to her but gives a good indication of how capable it will be in modern traffic.
It's full of gadgets, heated seats, steering wheel, front screen, cruise all that kind of thing. Well spec'd for a little car.
The last picture shows it with the Astra and caravan as by freak chance it happened to be for sale 6 miles away from where we were staying in York for the last few days.
That never happens when I'm looking for a car!