Hi everyone, allow me to introduce you to my 1937 Daimler 15 Mulliner Sports Saloon (family nickname "Daphne"). She's the oldest of my small collection of 3 classic cars that I have as running restorations now that I'm retired.
Very advanced technology for her years. The engine is a straight 6, 2166cc, driving a fluid flywheel (yes, a fluid flywheel) into a 4 speed Wilson preselector gearbox. The brakes are a very advanced mechanical Girling system that Daimler used in 1937 to replace the hydraulic systems used on this model in previous years.
Note the headlights, one pair for main beam, the other for dipped beam. Running at night is tough because it's a dynamo, so revs need to be kept up to prevent too much battery drain. In any case, the purpose of headlights in those days was more so that others can see you rather than helping you see in the dark, so I try to avoid driving in the dark if I can.
She sports a (working) sunshine roof and, one of my favourite features for hot summer days, a windscreen that winds open (hinged at the top) so that I can get the flies in my teeth if I want.
I've resisted the urge to fit flashing indicators. I use the trafficators and hand signals. Youngsters today don't seem to know about hand signals: the puzzled look on their faces seems to say "what's that old fart gesticulating about?" but at least it gets the attention of other drivers!
The tyres are 5.50 x 17 inches cross ply: fairly easily available still - several companies still manufacturing (but not cheap).
Spare parts, although not common, are available if I'm persistent. I've got a spare cylinder head and a spare gearbox. I've also just managed to get hold of a rare Lucas RJF20 regulator / cutout unit.
Planning a big family party in April to celebrate her 50 years on the road!
So, if you're stuck behind me as I drive around the coutry lanes in cambridgeshire, give me a friendly wave after you've overtaken me.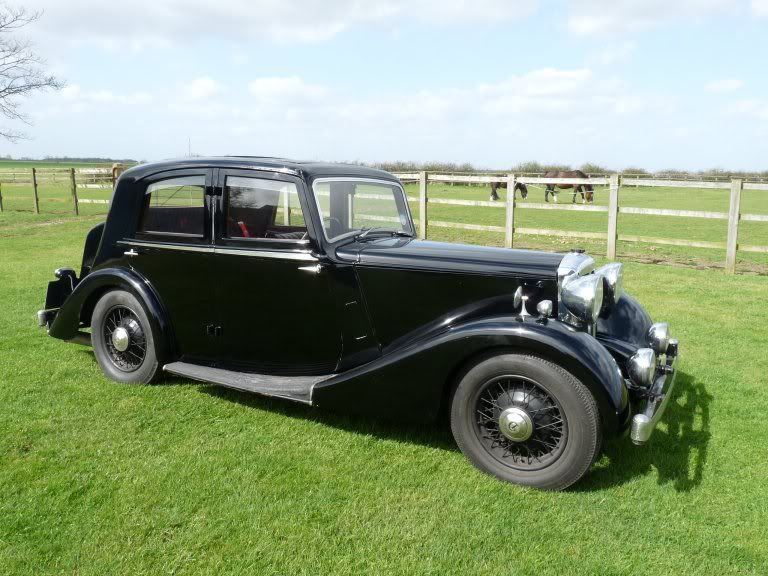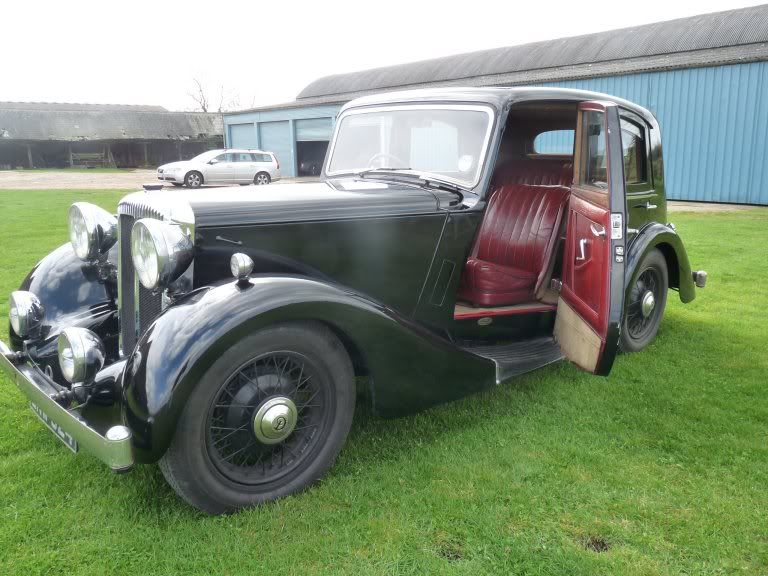 Best wishes, Dave B