Hi All
Thought i'd write up how I changed it and the problems encountered along the way.
First thing was to find one!! after much posting around the net and checking of gumtree, ebay etc I got offered one for a ridiculous amount 'Half the price of my car'!!. This spurred me to get off my backside and do some old fashioned legwork, I got a list of breakers in my area and phoned the one closest to where I work first who straight away said yes I have a rover 800 in, does it have the fuel filler I enquired, think so was the answer then I asked how much and waited !!! oh call it a tenner he said, I'll be there this evening I tried to calmly to respond. It was in better nick than I could have hoped so after a liberal coat of enamel and three coats of Hammerite I was ready to try and fit it.
Here she is:-
So first job is to open filler flap, remove cap and with an "8mm" socket remove the three nuts arrowed below.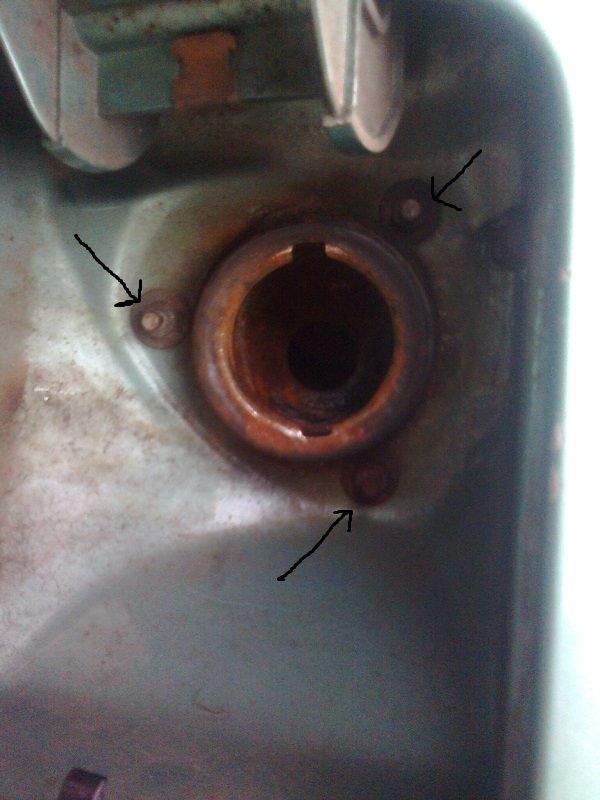 Once removed in the wheel arch get a wire brush and remove all the crud that will have built up so you can see what your doing and expose the "10mm" bolt that you need to remove arrowed below:-
Be EXTREMELY CAREFUL removing this "10mm" bolt, get a helper to hold the bracket so when you try to undo the bolt you stop the bracket twisting, I only found out as I started turning so luckily I didn't rip mine completely off.
Now with a rubber mallet I gently tapped the outer edges of the filler neck where the three nuts were to break the seal as it has a foam gasket and seems to weld itself to the body, as you can see mine "definitely needed changing" and no surpise I was leaving fuel on the forecourt when filling!!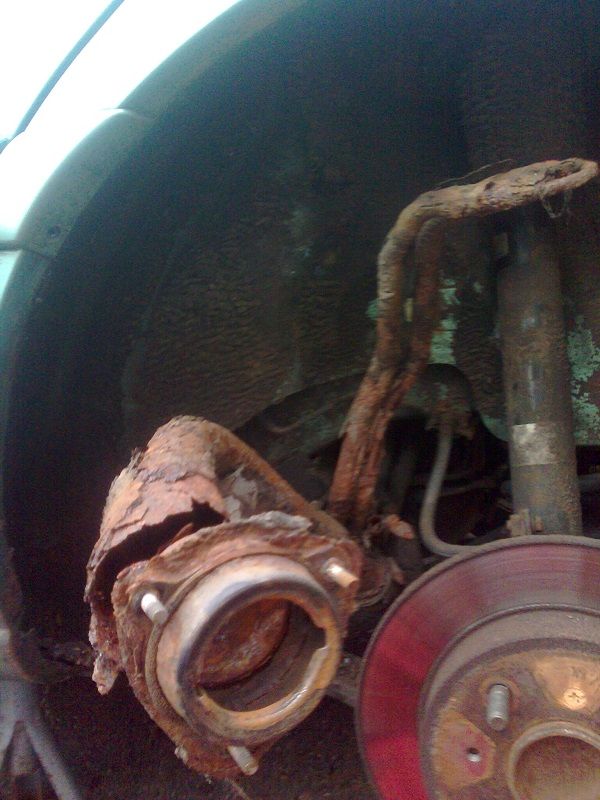 The bottom of the filler has "6" pipes that need removing and this is real fun, the largest one will be Jubilee clipped on and the only way I could get it off was to hacksaw through the hump of the clip to allow removal, take care you don't cut the big pipe itself when sawing as have no idea if there still available.
once that off, remove the second largest pipe shown removed and on right of pic below, remainder were help on by pinch clips, I removed these and sourced jubilee clips instead you need the following sizes / qty:-
1 x 35 - 45mm
1 x 13 - 20mm
4 x 9.5 - 12mm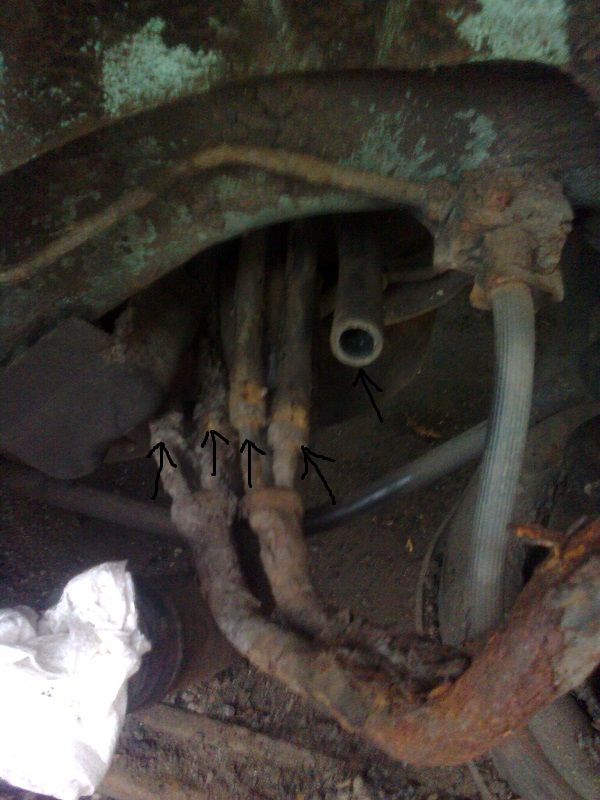 The four remaining little pipes are an absolute pig to remove, "DO NOT" be tempted to cut the pipes and replace , this is what I was planning on doing but it will mean dropping your tank if you do! Its extremely tight to work on these.
Now this is where I ran into a "BIG PROBLEM" got two off ok then on the third the end of the tube about 1.5cm snapped off inside the end of the rubber tube!!
After a bit of ringing round I found somewhere that could sell me a splicer and bit of tube so got 2 more 9.5 - 12mm jubilees, cut just the bit of tube off with the metal end in and spliced in a bit of replacement tube, here's the splicer I used below and available for £1.39 its for 5mm tubing!!
Note the four fingers at the bottom are 2 x 5mm and 2 x 6mm so note this if you have same problem and buy correct size splicer.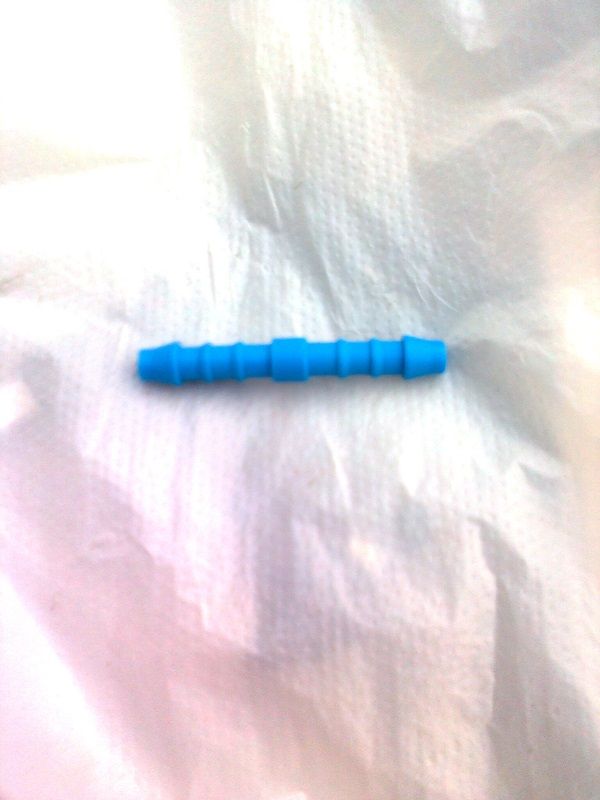 When the filler neck was out I noticed a "hole up by the filler neck inside the arch, a fellow member also recently saw the same thing so looks common - CHECK THIS on yours at this point!! If you been smelling petrol after filling up you probably have the hole as well.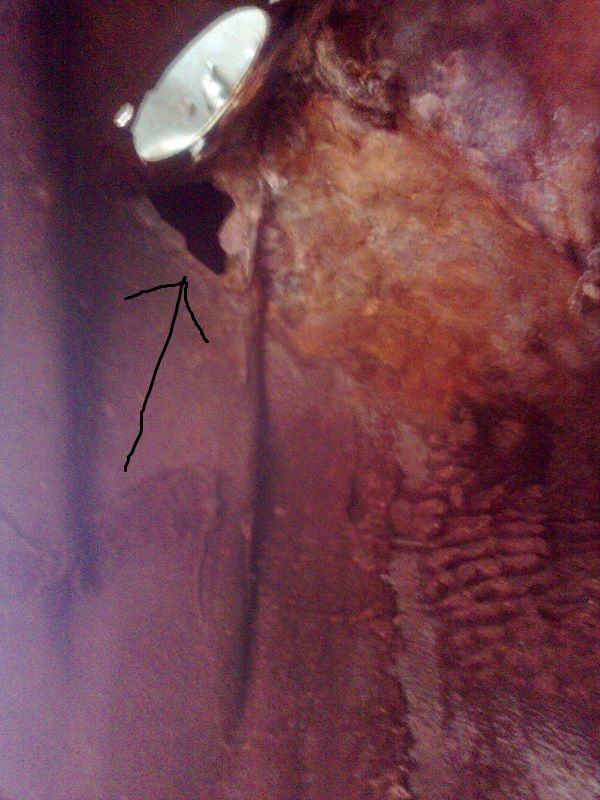 I used the metal mesh and liberal amounts of "P40 Fiberglass" in the tins you can get to fill this in, I also took opportunity whilst I had made some to strengthen up the bracket for the 10mm bolt.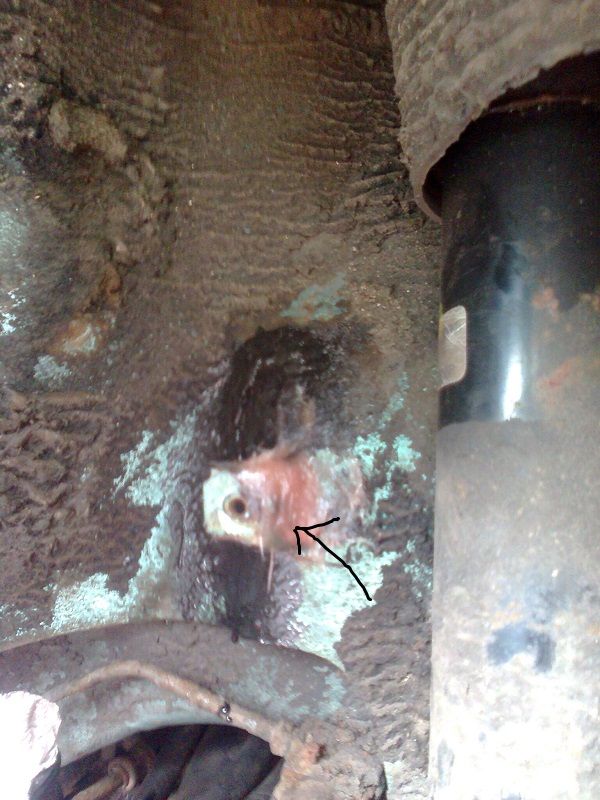 There was a bit of surface rust forming behind the bracketed area so rubbed this down and applied couple of coats of "hammerite, then got a tin of Hammerite underbody seal with extra waxoyl" from my local Halfords and applied liberal amounts of underseal over everything. Have to say this is one of the nicest underseals I have ever used so highly recommend it and at just under £6 a tin pretty reasonable to - don't forget you will need some paintbrushes, pack of 5 all different sizes from local pound shop is ideal!
Next I greased and gently winding clockwise / anti clockwise wound the 10mm bolt into the bracket to free up the threads so it was ready for re-assembly.
The refitting of the tubes is quite simply a nightmare!!! you'll soon know what I mean ! fit the neck to the fuel filler flap area first, oh don't forget there is a foam gasket round the top use the best one from the two necks you have.
Next "put the jubille clips on all the pipes then connect the four small ones first, apply liberal amounts of washing up liquid to inside of pipe and round metal tube to aid sliding them on, Next fit the big pipe then the breather, then bolt in place with the 10mm bolt. Tighten jubilees with a small spanner easier than using screwdriver.
Here's the finished article:-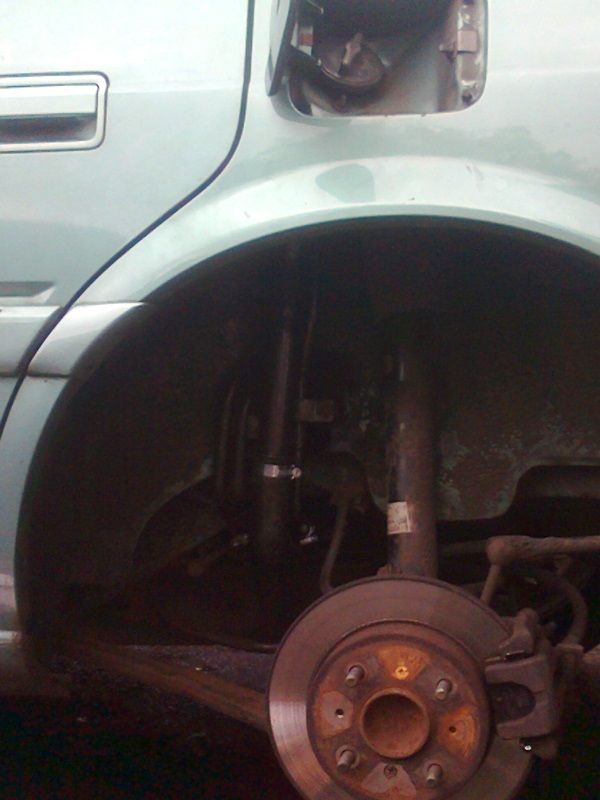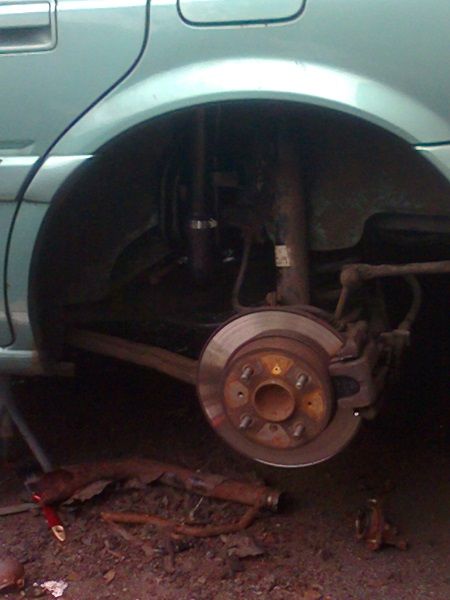 All in all allow a good day if not more to do this and have everything to hand otherwise as I found its a long walk to the local car components store.
Hope you find this "HOW TO" useful and good luck with your hunt for a neck - they are out there!
Mark