As long as the engine can't rock too much on the main engine mounts you should be ok on the bulkhead but as you rightly say, take nothing for granted Jim!
Thanks, the centre cap is in fact plastic and i've had a couple of nasty surprises as i've continued with the clean-up/polishing.
Not only was the wheel originally rough-cast with 3 coats of primer (etch, filler and normal), 2 coats of colour and at least 1 if not 2 coats of clear and then baked on (enamel baked at 140C!
) but they used some other filler in a couple of gouge marks on one of the spokes before painting it.
The gouge marks are deep (3mm+) so have no chance of polishing out and there are a couple of areas (admittedly very small but very noticeable) where the primer still refuses to shift, even after sandblasting, a rotary wire wheel in the drill, a small screwdriver used as a scraper and a few other methods.
That means even if i do get rid of those last traces of primer, i've still got this to deal with :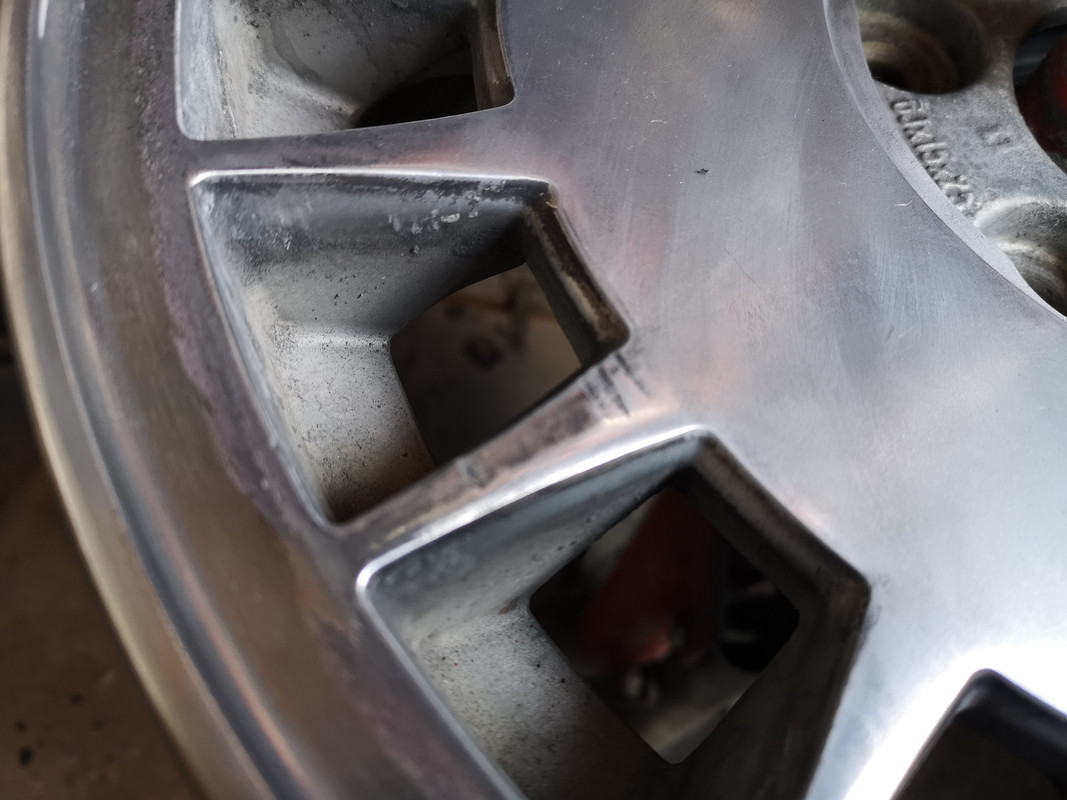 Only thing i can think of is fill and paint it which defeats the object of polishing the front face of the wheel.
I'm glad it's only the spare, i have a sneaking suspicion i'll find similar on the other wheels so might just alter my plans and paint them. Jury is still out at the moment!