Yes you read that right.
I now own Mike Medford's 820 Vitesse!
Third time is the charm for the dreaded, cursed NOJ registration.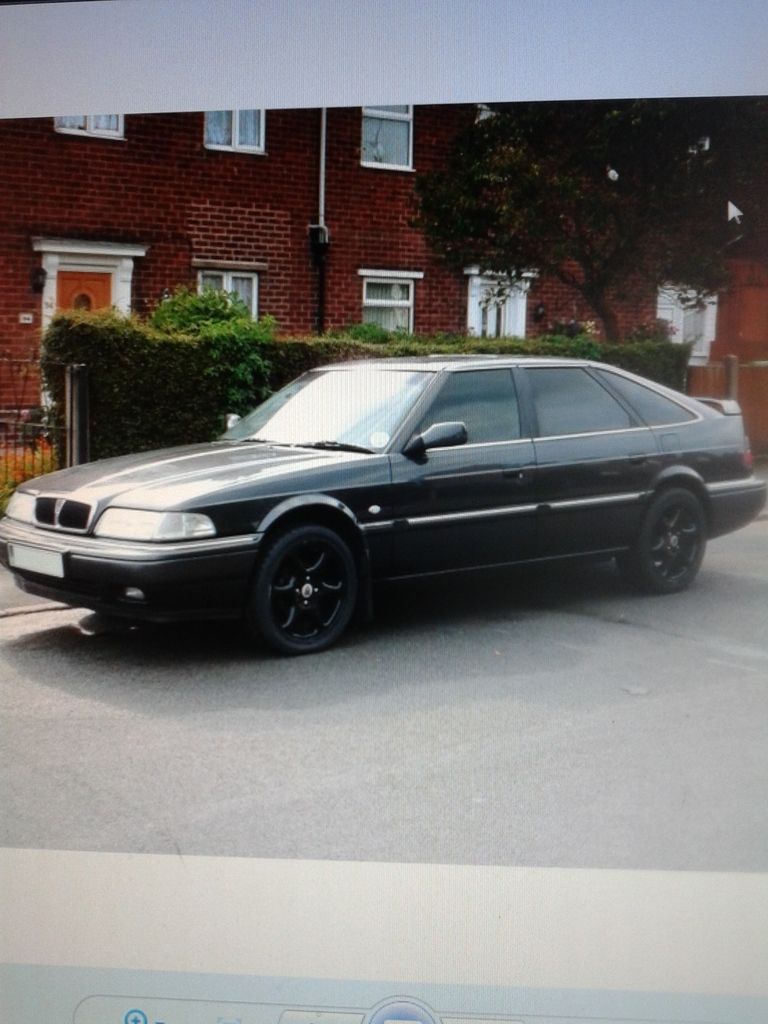 Photographs unashamedly nicked from the for sale post.
Got it home ok via a local garage for repair evaluation.
Wheel alignment is spectacularly out.
Brakes need bleeding badly.
Welding required is substantial but not completely rotten. (Just in time realistically)
Spares stash that came with the car filled Two 800 Fastbacks and some had to be left behind...
Today I swapped on the replacement front wings and binned the rotten old pair.
Put my old 16" Prestige wheels on after drilling out a sheared wheel nut
Swapped the black grill for a proper chrome one.
Jobs to do:
Bleed brakes fully. (I did a quick and dirty bleed to see how bad the fluid was - answer is not bad at all)
Weld temporary patches for MOT
Order new pair of sills to be fitted this Xmas at the folks place (Hi Dad
)
Replace wheel stud I drilled out.
General deep clean and tidy up underneath (salty up north and previous owner couldn't jet wash underneath the car like I do)
Detail it, Pewter grey is actually rather nice!
Replace 3" stainless catback with something more akin to OEM.
Remove window tints.
Fit Brink towbar from Shitesse (Hi Dave, could I have my towbar back please mate
)
Fit a flat cap and walking stick on the back seat and a caravan club sticker
It's had a few tweaks under the bonnet which Adrian Flux didn't take me to the cleaners for
Goes like a Vitty should, smooth, deceptive acceleration on the motorways with tyre lighting ability in 1st through 3rd.
Torsen equipped 'box is a HOOT around the twisties, got to watch for when the turbo comes on song though as torque + Torsen does quite literally wrench the car in the direction you're steering.
For now the plan is to MOT it to park it on road, leave well enough alone until I've replaced the sills. Keep it as a second Sunday car for surprising BMWs and the like
Don't mind the bottom of the bumper rubber strip hanging off. It started to rain on me after I swapped the front wings so I just quickly threw the bumper back on.
The rust is severe on both sill ends due to BOTH rearmost drain holes being seam sealed from the factory
The driver side has had a new sill put over the top in 2012. The old sill sort of remains in place and is happily rusting away behind. Inner sill, floor and trailing arm mount needs attention. I'm not even surprised at some folks definition of acceptable welding repairs anymore. Not after Project Shitesse anyhow
Passenger side sill is completely original therefore only has two small holes at the very back, inner arch is fully intact as is the lowermost sill flange. Inner sill and floor almost completely intact.
Driver side photos only for now, I'll get some of the passenger side after work tomorrow if the rain holds off for long enough!