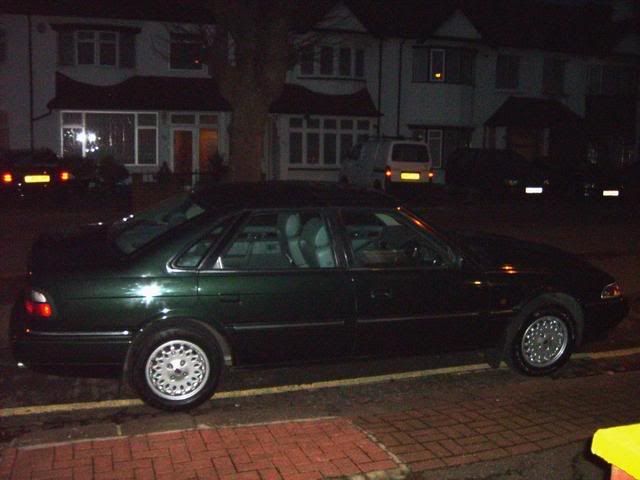 **You may need to maximise viewing window to get the following pictures side by side as intended**
I bought this car March04, got it the day before flying a light aircraft solo to Tel Aviv and back, and wasn't entirley sure I would see it again given that I had about 50hrs total experience at the time! Luckily my expression of wishes was not needed on that occasion!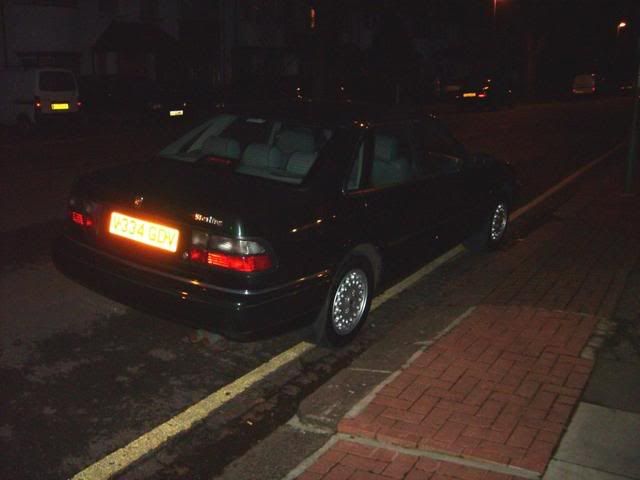 It was up for GBP4995, and I had been looking for the most recent low miler I could find as I was starting to feel this was the last chance to find a mint one to keep for the very long term. My 94M 820SLi f/b auto was lovely (130k, in pewter, owned since Jan97 with 77k) but I began to fear engine and gearbox trouble, probably unjustifiably. But it did have the dashboard lift problem which I hated!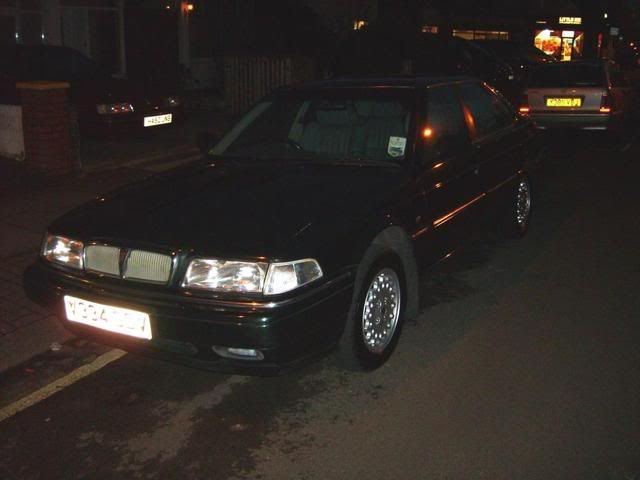 The Sterling had 21k from new (Oct99), Rover + 1 owner and FSH, 6mths tax and fresh MoT. I negotiated GBP1250 for my M reg (I think it was only worth 250 at the time) so after adjusting for that overvalue, the tax and a full service included, I reckoned I got it for GBP3750 net in March 04 at 4.5 yrs old.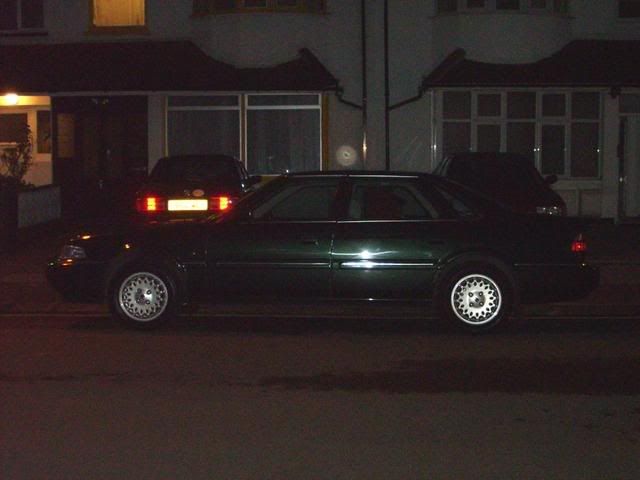 Apart from brakes, tyres and exhausts, the car didn't cost me a bean until last year (more of that later). However fuel economy has been a real boon, getting 31-32mpg compared to the M reg's low 20's! So it has cost me about 650Litres less fuel so far over the 48k I've done in it so far.
Late last year the car got new front brakes (last fitted 4yrs before), new centre and rear exhaust (just under a paltry 2yrs in - got 3yr warranty parts this time!), and new front tyres (last new 4.5yrs before).
In addition, discovered and done in Oct08 (here comes the list):
Repair to OSR sill (rust)
Main front to rear metal brake pipes renewed
Alternator belt
Both front anti roll bar links
OSF track inner joint
Rear shock absorbers
...and deferred until Jan09 (just completed):
Timing and balance belts changed (IAW 8yr schedule for KV6)
Front upper suspension arm bearings
Fitted rear mud flaps which I found packaged and original on eBay
In the meantime, I bought Rich Moss' late MK1 Prestige alloys (Nov08 I think) as I have always loved that wheel, and hated the MK2 ones. The old ones had started to pickle and corrode, particularly around the balance weights. The MK1 wheels are refurbed and fitted as you can see, and I only allow stick on weights on the inside of the wheels now, including the MK1 820i. I did hum and har about MK1 wheels on a MK2 but I THINK they look good (better than the original ones anyway) - let me know your thoughts...they were only fitted today.
Outstanding jobs for the next year:
Forward vertical movement motor on drivers seat seized
Auto gear change position illumination not working
Engine breather pipe cracked, currently lashed together with clips
Ignition coil observed to have crack in case, but no symptoms
OSR wheel arch light corrosion spots developing
Waxoyl underside when weather drier
AND -
Various window operation issues - driver's is fine, but all others cut out on way up and down, despite resynchronizing them all. Key opens driver's door but not central locking, so I cannot test the EKA function from time to time. Driver's door does not operate courtesy lights/warning chime, and interior lights do not respond to their button switches. The car went through a phase of locking and unlocking itself while driving, and the interior lights coming and staying on - I used to stop this by locking the doors to make them go out, but that stopped happening on its own a couple of years ago. So, a biggie for me is to see about getting the
fusebox resoldered
, then checking window switches and driver's door courtesy switch, but it was a matter of priority vs the other things I just had done.
One more thing - only have one key fob. I want to get a spare one (radio, not infra red, 433Mhz not 315MHz) with original bar code it came with. Apparently with the bar code it can be reprogrammed. If anyone has a new one I'd be delighted to know about it, or anyone know how to reach Valeo? (haven't got far searching internet).
Anyway, apart from the few remaining small things, it is all tickety-boo again for the time being.
So now it finally sits with its stable mate
, described on its own thread: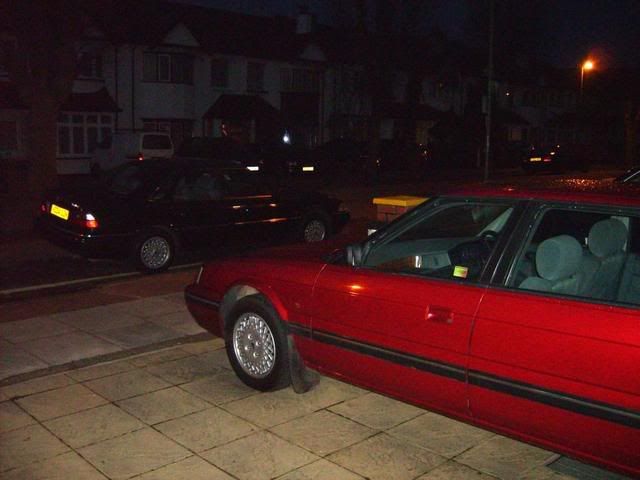 I'll come back to this when any outstanding things are done.
Hope you enjoyed reading,
Mark
PS sorry I seem to only ever manage time to take pictures in the dark - hope they're still enjoyable!