I thought now is an appropriate time to start my own thread about this car which I bought from Brad Bennet in 2013, who previously bought the car as a resto project off a chap called Ian in Folkestone, Kent (I think Ian was or still is a forum member?)
There was no prior history of any kind with the car (including service history) and there were probably two owners previous to Ian's ownership.
When Brad bought the car, it was in quite a rotten state with the typical known rust points on these cars being particularly worse and beyond any economic repair. Nevertheless Brad took most of his own time and expenditure to put things right as well as reasonably expected in order to pass the car onto somebody to apply the finishing touches/repairs that were required. That lucky person was myself; - and I say lucky because I have really enjoyed working on as well as owning this rare old thing since my purchase.
I would upload more photos but Photobucket runs very slowly on my Windows 10 laptop. (There must be a modern and better way to upload photos onto forum pages?)
2013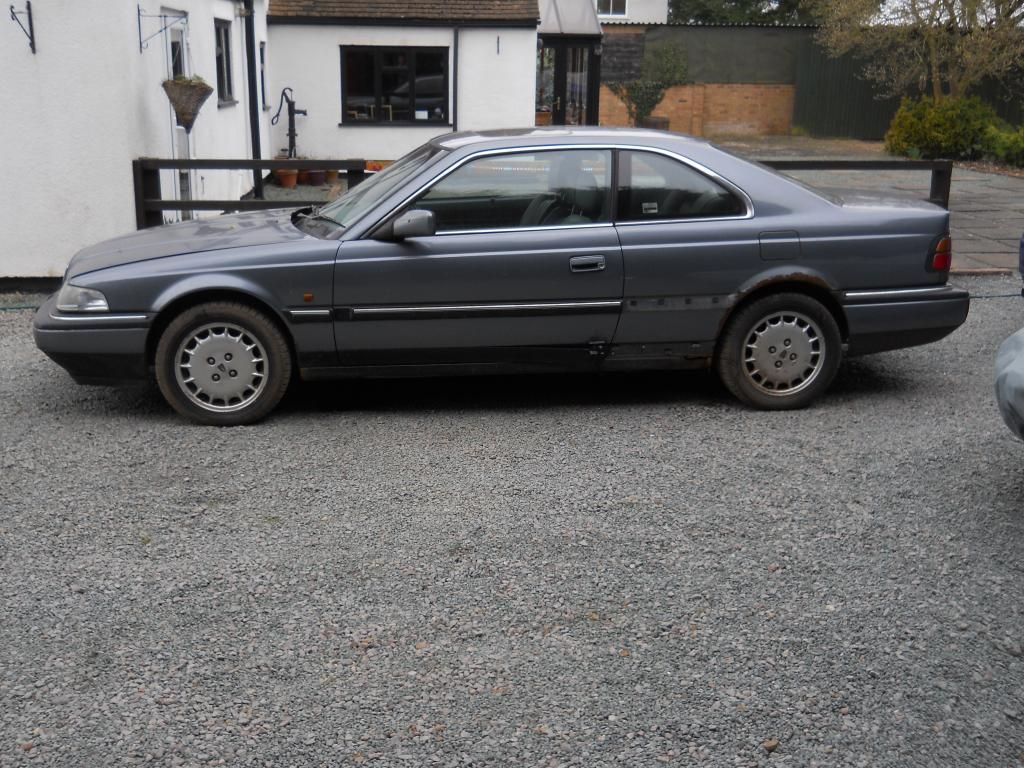 Today I have ground down, filled, sanded and used 3 coats of Zinc primer (which I need to rub down) on the rear drivers wheel arch. The zinc primer I have used is best left to harden a day before I can sand down again. Then tomorrow, I will use base coat primer which I need to buy. I have a couple of new Halfords Rover Stone Grey Paint (Not the right colour but I have used before and it is actually a very good match!). Then lastly clear coat (which I also need to get).
I had previously done the same repair in January this year, but fair to say that the job I did back then was naff; and rust had blistered back through again. So this time I'm trying to do it as properly as hoped, though even with perfect standards, this is not perfect; just a repair which should last a fair bit longer then the last one!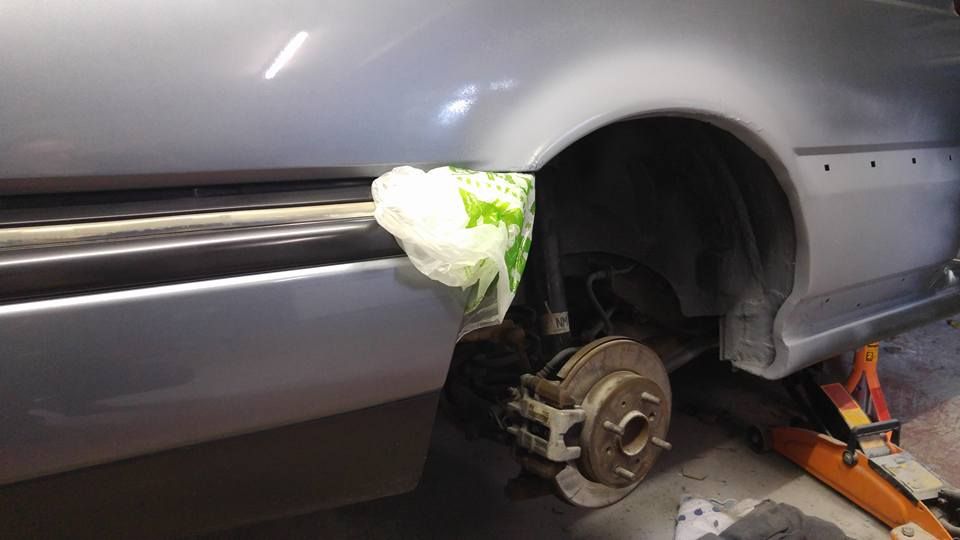 I have also replaced the ignitor unit with a new Hitachi replacement and the reason for this is quite frequently I have problems starting the car after it has already run. I have no issues starting from cold or leaving the car overnight, it only happens a short time after I use the car when I'm setting off somewhere again. I find the best thing to do is leave the car 20-30mins and then it should restart but this is not always ideal.
In the hope of curing this within the last 3-4 months, the following have been replaced; - spark plugs, better quality leads (these engines don't like cheapish ones) oil and filter and air filter. The rotor arm and distributor cap I replaced last year. I have checked these lately and they appear fine. The intake has been decoked.
I need to drive the car when I finish the bodywork to see if I'm still having the same issue since replacing the ignitor unit. If this hasn't solved the issue, then I will be looking at the distributor coil pack next thing (bearing in mind the car has done 151500 now and these coils are only good up to that mark)