Changed the clutch yesterday, it's like night and day now
I'm guessing the judder was caused by the material that's been left on the pressure plate? I swapped the flywheel as well and cleaned it up.
On the car before taking off it off (Clutch masters kit)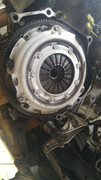 Oil seal seems pretty good, only wiped a little grime off it
Flywheel i took off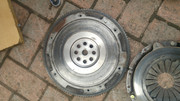 Pressure plate with a ring of clutch material on it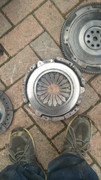 Clutch plate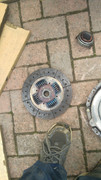 Replacement flywheel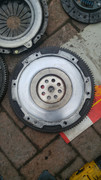 I didn't take any photos after i fitted the new clutch kit, but it's a new Mintex 3 part clutch kit.
Took about 7 hours, my brother did help guide the trolley jack in and i lifted the transmission onto it, so that saved me hassle and time, last time i did it i used my foot to push it under the car and to jack it up